Gravity Pal Customer Testimonials
"I use my Gravity Pal every day for 1-3 minutes at a time for exercise recovery and between my massage therapy clients for my own benefit. Massage therapy is physical work and only a couple of minutes on the Gravity Pal helps me relieve tensions in my own body which better prepares me to serve my clients.
Besides faster recovery from work and sports, regular use of Gravity Pal is making my thinking more clear.  I enjoy the experience of being on it more and more.
While recently on vacation for two weeks I missed my daily Gravity Pal time."
"I love having a Gravity Pal for my family!
Relaxing on it relieves aches and pains that I may have acquired from activities during the day.
My favorite time to rest on it is before dinner. It's the perfect time to unwind and literally decompress!
I really feel better after being on my Luxury Gravity Pal and have less tension in my spine & back.
Overall, I feel more comfortable and relaxed throughout my entire body.
I knew the first time I was on one of Dawn and Michael's early prototypes that I would want one of my own!"
"I use my Gravity Pal daily and love it. On a number of occasions after playing 18 holes of golf, my back is a bit tight and sore. When I get home, I lay down on Gravity Pal for a few minutes, it releases all the tension and I feel great when I'm done. Highly recommend it!"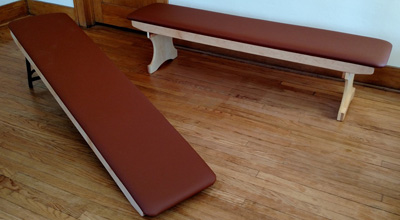 GRAVITY PAL LOW ANGLE INVERSION TABLES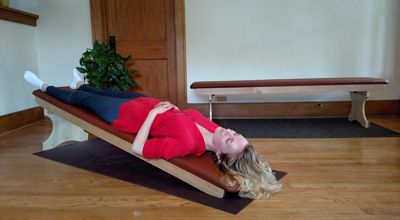 "I have had significant back issues since I was a child, but using Gravity Pal daily helps relieve a lot of the pain and tension in my back.
I also find it to be a very relaxing position to be in."
"I've been using Gravity Pal for 5 months now, and it's become a consistent part of my daily routine. I work on my computer, sometimes for hours, and it's been so beneficial in helping with my back! I have a high school injury (2 herniated discs: T8-T9) that will get flared up on occasion. Gravity Pal has been SO helpful in preventing that pain, and helping when I do accidentally overdo it.
Also, my 15 year old LOVES Gravity Pal. She's on the dance team at high school and during competition can spend up to 6 hours dancing, oftentimes doing the same piece of choreography over and over. It's helped her so much after hard practices or long competition weekends.
Thanks so much for creating such a wonderful product!"
"I first tried inversion therapy after hearing golfer Jack Nicklaus discuss in an interview how he had shrunk 3 inches since his playing days!
But in hindsight the inversion table I bought was too big, too cumbersome, and too expensive.
I assumed that if some inversion was good, full inversion must be better… So I started out with a nightly regimen that quickly became uncomfortable and unpleasant. My sessions became "work," and soon the table was gathering dust.
Fast forward a few years to my discovery of the Gravity Pal through Michael McKay.
Here was the easy, quick, comfortable way to get the benefits of inversion without the downsides– and the bench fits easily (and looks great) in our bedroom. Just a few minutes each day of slight inversion is all I need.
Thank you Michael and Dawn McKay for this life-enhancing product."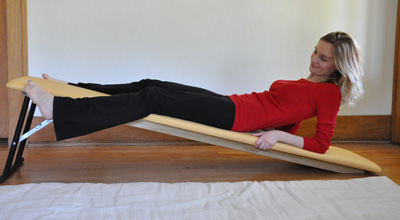 GRAVITY PAL LOW ANGLE INVERSION TABLES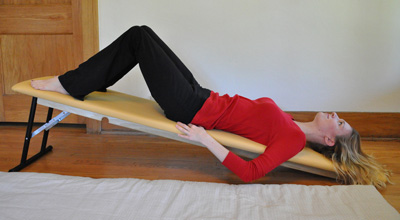 "Dear Michael and Dawn,
Thank you so much for designing the wonderful Gravity Pal! It is a fulfillment of long-time desire for me, having once experienced a version in a gym many years ago.
My husband has had welcomed relief, especially at the end of the day, from using the Gravity Pal. It helps him relax into sleep.
"I get consistent relief from chronic lower back pain from just a few minutes on the Gravity Pal a day," he says.
The very solid design of the Gravity Pal makes us feel secure in using it. Our older, less-flexible bodies are loosening up again, and my muscles, particularly in the abdomen, are revitalized!
Taking advantage of the nature of gravity to gently stretch out full-length allows our joints to resume their more natural, originally-designed position. It feels good!
My coworker has commented several times that I look healthier!
We are grateful for your careful research and design work on the Gravity Pal. Its solid materials ensure that it will be with us for many years to come!"
"Gravity Pal is surprisingly effective for something so seemingly benign especially considering you are on it for only 2 or 3 minutes at a time.
Because it allows the nervous system to rest and – at the same time – increases lymph circulation it has, in my professional opinion, potential applications for many disorders ranging from fibromyalgia and breast cancer recovery to prostate issues.
I look forward to personally using it at the end of my work day and am excited for my clients to use it in my practice."
"I realized the value of slanting many years ago. After using the Gravity Pal for the past few months I now fully realize how much better slanting is at the lower angle that Gravity Pal provides. I believe I get more benefit from slanting at this lower angle and have less chance of causing problems which I think can arise from steeper angles.
When I use my Gravity Pal regularly I do not have back or neck issues, I feel better, I have more clarity of mind, my posture is better and I have more energy. I believe that regular use of my Luxury Gravity Pal could add many years to my life span and increase the quality of those years by improving overall health.
The quality of workmanship of this product is excellent.
We chose to put a Luxury Gravity Pal in the master bedroom of our vacation rental in Florida and it looks fabulous in front of the king size bed. Our guests have commented on how much they like having it in the bedroom. Since then, I have purchased an additional Original Gravity Pal for a second vacation rental that we own.
All in all this is a fabulous investment for the money. Very highly recommended."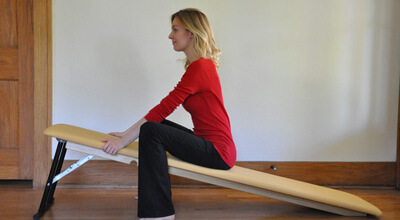 GRAVITY PAL LOW ANGLE INVERSION TABLES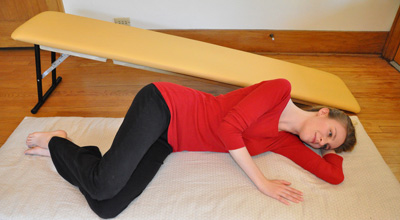 "Gravity Pal keeps my back relaxed and pain free.
It's also been helpful relieving pain from my recent hip surgery.
I highly recommend it!"
"I use my Gravity Pal about three times every day and have been using it since late May 2015.
One of the early things I noticed was that the bags under my eyes, which many of my family members also have, started to get smaller and have now mostly gone away. I also noticed that my complexion started to become more clear.
More recently I am very aware of how my thinking has become clearer since I have been regularly, nearly every day, using my Gravity Pal.
I have started to tell others about it because I also notice more energy and I definitely am sleeping better.
I continue to feel better with each day of use and highly recommend it."
"I use Gravity Pal two or three times a day for two to five minutes each. It relaxes me completely.
I feel physically more relaxed and more calm – mentally and emotionally – after each short session."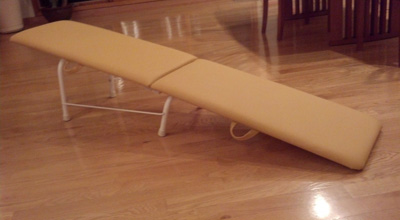 GRAVITY PAL LOW ANGLE INVERSION TABLES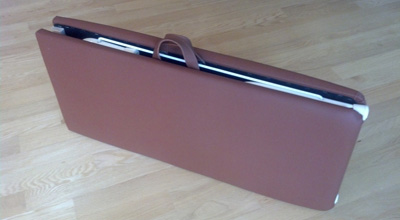 "A few minutes on the Gravity Pal at my office in the late afternoon is how I de-stress.
I recommend it."
"I have had so many rewards from Gravity Pal. They seemed dramatic the first four weeks, but now using Gravity Pal every day, feeling better seems normal.
I have experienced releases in the sacral area and releases in my lower digestive track.
I discovered a feeling I had not known was in my body, a tension in my legs. I felt this tension drain out while on my Gravity Pal.
I am more limber, and I feel taller and more open when I stand up. I have waves of tingling aliveness especially in my legs. I feel clearer in mind and more relaxed.
I use my Gravity Pal when I need a break from the computer (I get refreshed). Most mornings, I use it to get rid of stiffness. In the evenings, I use it to let go of tension before going to bed.
It's easily to use, convenient, pleasurable and effective.
Thank you!"
"One of the many things I find myself frequently doing because of my chosen profession, is trying stuff out, from supplements to training techniques, and everything in between: shoes, compression clothes, shake-weights, ab-lounger; you name it, I've probably tried it. (Except for steroids/PEDs. That's where I draw the line!).
A month ago, I was offered the opportunity to try the Gravity Pal. "It is a slanting board used for decompressing the spine" I thought, having tried inversion tables in the past.
I must say, that my first impression was way off, like being handed an IPhone and thinking "It's a device for making phone-calls."
Well, it's been a month of daily use, and I've been experiencing "stuff" that just didn't use to happen before. Of course there is spine decompression, but it is nothing like an inversion table; it is oh so much more gentle, yet immediate.
And the blood doesn't rush to my head. And now that I mention blood, I can actually feel an enhanced blood flow, which in turn is bringing a welcome side effect. My recovery time is down. I've been kicking my own ass in the weight room, and the soreness doesn't last. I'm ready for my next training session sooner.
Also, I've noticed I'm more alert and clear-headed; perhaps enhanced blood flow to the brain. One last thing, digestion seems improved as well. I'll spare you the details.
Anyways, a big THANK YOU to Michael and Dawn at the McKay Center for Health and Healing. You've managed to come up with a great product!"